I hope you're all having a relaxed Sunday. I'm currently cuddled up on the couch with my pooch editing some blog posts. I've loads of product reviews for you all over the next few weeks.
However, I did want to get this little post out of the way.
I've had quite a few of my readers contact me in relation to the whole EOS verses Balmi debate and with the harsh, wintery weather drawing in quickly, I cannot think of a better time to end this debate once and for all.
I, myself am a die hard fan of the EOS smooth sphere's and have been for a little over a year now. All the Celeb's including Kim Kardashian (Strawberry Sorbet is her favourite) were using them and I just had to see what all the fuss was about.
Miley Cyrus is seen applying them in her 'We can't stop' music video.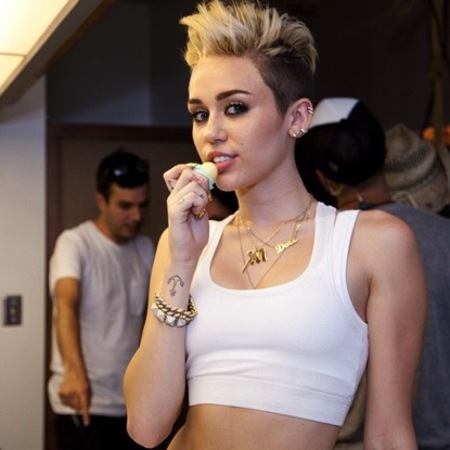 I must admit they weren't the easiest product to get my hands on as they are not widely available in Ireland - Surprise, Surprise! I did however find an Irish owned website that stocks them - beautyemporium.ie.
Now to the question at hand: What is the difference between Balmi and EOS?
Well, the biggest difference between the two products is that like most lip balms, Balmi's contain petroleum jelly and although it is a common ingredient in lip care products it is in no way beneficial. Petroleum jelly, like Vaseline for example is very drying. It is used in lip products mainly as a means of selling more of the product. If you have dry lips, what do you do? You apply a lip balm. Et Voila - boosting sales.
EOS is different. Their products are 95% organic and 100% natural. They contain no petroleum jelly whatsoever, instead they contain moisturising Shea butter, vitamin E and jojoba oil. As a result, they are thicker in consistency and non-greasy meaning you have to apply them less often and you are left with soft, supple and dare I say it? Kissable lips. To top off all these delicious benefits, they smell utterly edible. They have a massive variety of flavours. I own six of them and my favourite has got to be the summer fruits one. Four of these I picked up in a charity pack to raise awareness for Breast Cancer on the Beauty emporium website.
I absolutely LOVE this brand, it's such a shame that they are not as readily available to us here in Ireland as they are everywhere else. I cannot recommend them enough and have seen a massive difference in my own lips. I have one with me at all times and keep a spare one in my desk at work. They are so cute and compact. I want them all!!
Have you tried any of the EOS smooth sphere's? What's your favourite?