Although these Lip Lacquers could be almost considered a "cult product" at this stage. Up until yesterday I did not own one. Mainly because I am not a gloss kinda girl and I like to keep my lips pretty matte. But with the wedding yesterday I decided to escape my comfort zone and embrace a little gloss!
They come in 8 shades all of which are very wearable colours and colours I would go for normally. The shade I picked up is called 'Nude Eclipse' and it is basically a nude lip colour with just a hint of gloss. The colour is actually near identical to 'Lady's Choice' by Benefit.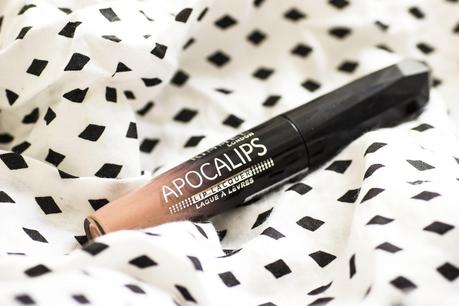 I have heard some great reviews about these in the past and admittedly I was quite excited to try them out! My experience however has left me with a less desirable review for you tonight. On first application it did glide on very well but it had a awful smell (kinda like the smell you'd associate with a lippie that is about ten years old) - not impressed. It also felt quite powdery on my lips as apposed to the glossy texture I was expecting. As for lasting time, again I was left disappointed. I know I was probably eating and drinking more than I would be on an average day but I had heard that these last for hours without needing to be reapplied. This is the reason I bought it in the first place as I didn't want to be reapplying it all night and unfortunately that is what I had to do. It literally lasted for about 20 minutes before it was like I had never applied anything. They have left my lips feeling very dry today and in need of a good scrub.
The applicator itself I did like, it was just a typical doe foot applicator with a little indent in it to hold extra product so you won't have to keep dipping it in and out of the tube to get more out. However I don't think that the applicator alone is reason enough for me to repurchase this product. Although I love all of the shades in the collection I will not be forking out for another one. They are priced at €7.95 and available throughout Ireland in most chemists and in
Boots
of course.